NR Discord Competition for Emoji
Want your Emoji in the discord? Want a discord role? Want bragging rights? Want to join these Emojis?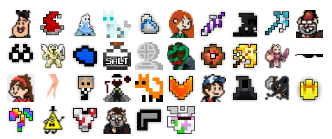 Submit your designs in this thread with transparent backgrounds along with your discord handle to apply. Note that square dimensions in your image make for better Emojis.
5 Winners will be selected the 22nd of May 6:00 AM EST, good luck!
posted in Discussion